Prince's death: What we know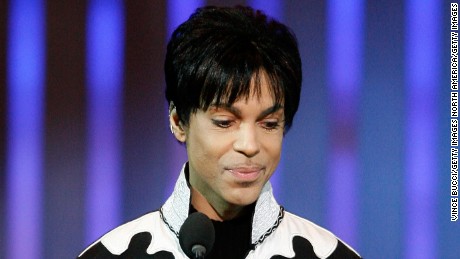 (CNN)Fans continue to mourn the loss of music legend Prince as state and federal officials piece together his final days.
Developments are emerging along two tracks: cause of death and what to do with his vast estate. Here's the latest:
Painkiller dependency revealed
First,
authorities found
prescription opioid medication on Prince and in his Minnesota home during the investigation of his death. So far, investigators have not found evidence that Prince had a valid prescription for the painkillers, leading the U.S. Attorney's Office and the U.S. Drug Enforcement Administration to launch a formal investigation into their source.
Then, it came to light that Prince's team
sought help
from Dr. Howard Kornfeld, an eminent opioid addiction specialist, the day before he died. Kornfield sent his son, Andrew, to Minnesota. William Mauzy, a lawyer for Andrew Kornfeld, said the plan was to help evaluate Prince's health and encourage him to enter treatment for pain management and potential addiction issues.
By the time Kornfeld arrived at the singer's Paisley Park complex on the morning of April 21, it was too late.
Since then, a former attorney for two of Prince's dead siblings has come forward with more troubling information. Lawyer Michael B. Padden said the siblings revealed Prince had an addiction to Percocet decades before his sudden death in April.
Duane Nelson, who died in 2013, was adamant that Prince was in no way just a recreational user, Padden said. He started using the drug to help him deal with the rigors of performing. Another half-sibling, Lorna Nelson, confirmed Prince's drug use but was not involved in getting drugs for him, Padden said. She died in 2006.
Adding to the mystery, reports from the Carver County Sheriff's Office revealed that
four medical emergency calls
were made from Prince's home between 2013 and Prince's death on April 21.
Officials have yet to publicly comment on what killed Prince. Results of an April 22 autopsy are still pending.
Still no will, but search continues
It's hard to imagine that Prince gave no thought to the fate of his estate, yet no one seems to know what he wanted because they can't find his will.
Prince was worth $300 million, according to various estimates, and his estate is expected to grow as sales of his music continue to explode. Without a will,
under Minnesota law
his estate would go to his sister and his half-siblings. They would control his brand, including Prince's NPG record label, thousands of unreleased songs, and the contents of a
secretive vault
the musician left behind.
A
probate hearing
on Monday concluded with a special administrator appointed but no will. Bremer Trust will work on behalf of the heirs of the estate under the direction of the court, a representative said in a statement.
'Purple Rain' jacket up for auction
It's not purple, fans of the 1984 hit movie might recall, but the greyish-black jacket is hitting the auction block at an estimated price of $6,000 to $8,000, according to California auction house Profiles in History.
Read more: http://www.cnn.com/2016/05/04/entertainment/prince-death-latest/index.html